Science Solutions

New Junior Cycle

Each chapter in our Science Solutions Student Book includes; Essential Sheets, Activity Sheets & Question Time Sheets.
Essential Sheet: The essential sheets present essential chapter information through:
Concise and student-friendly definitions.
Main concepts presented at an appropriate level.
Well-labelled diagrams and illustrations.
All content is explained and expanded within the accompanying E-book.
Activity Sheets: These sheets contain a variety of student activities; most are designed to be completed within the class. The activities vary to include:
Inquiry based tasks to develop the scientist and scientific literacy.
Student-led investigations to create an active learning experience.
Research and communication activities require students to develop a range of key skills.
Label/Draw/Explain activities that ensure students can recall essential information.
Formal Experiments: encourage students to think like scientists, enabling them to design/conduct accurate and reliable investigations and analyse results.
Media activities encourage students to evaluate information from various sources (news, internet, social media).
Question Sheets: The Question Time Sheets contain Questions, Diagrams, Mini Activities and Home Experiments designed to reinforce the lesson, encourage scientific query or revise a topic. These can be completed at home or in class.
Activity and Question Sheets Solutions: Solutions are available as a Teacher Only Resource which can be used within the classroom to develop students' ability to evaluate themselves, to make judgements about their own performance and improve upon it.
Interactive Revision Quizes

AFL & Chapter Assessments
A Students Expectations Checklist for each chapter encourages self-assessment of progress and enables students to evaluate their knowledge specific to the learning expectations.
Key Skills Development Checklist encourages self-awareness of the key skills developed during their studies of the chapter.
Assessment Time Sheets are available as a Teacher Only Resource; these can be used to formally assess if students have achieved the learning expectations of the topic, or for revision purposes.
Assessment Time Solutions are available as a Teacher Only Resource which can be used within the classroom to develop students' ability to evaluate themselves, to make judgement about their performance and improve upon it.
Chapter Schemes & Planning Documents
Solutions to Homework & Assessments
Key Features
The inquiry-based tasks undertaken by students enhance scientific knowledge, provide hands-on practical work, develop experimental skills and allow for the students' to become critical thinkers by deducing and deducting scientific phenomena and concepts.

Science Solutions encourages students to be a responsible citizen in today's society and to create a more sustainable earth.

Features a range of student-led investigations and mini-experiments that develop scientific knowledge & understanding.
Includes numerous students based activities encouraging communicating and investigations preparing students for Classroom-Based Assessments while developing a wide range of skills and thinking abilities.
Focuses on engaging students to develop the scientist and an enjoyment of scientific query.
The Interactive E-books and corresponding Student Book are perfect for daily use within the classroom, exam revision, independent learning and homework assignments.
Addresses all learning expectations as outlined by the Science Specifications while focusing on Junior Cycle Key Skills.
Promotes self-assessment of progress and self-awareness of key skills through the "Student Expectations Checklist" and "Key Skills Development Checklist" individualised for each chapter.
Comprehensively covers each of the contextual strands: Biological World, Chemical World, Physical World and Earth & Space. The Nature of Science is addressed both as a distinct topic and is integrated throughout all topics.

Incorporates a number of resources to provide a unique and interactive learning experience for students and teachers of Junior Cycle Science.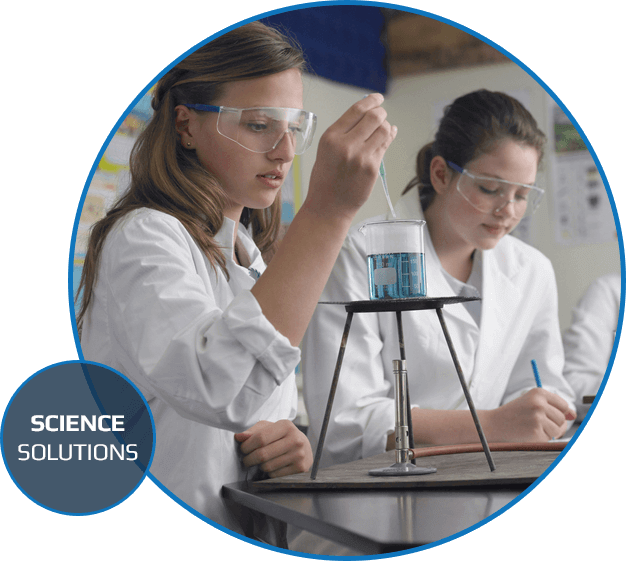 View Our

Free Sample

To view the free sample please enter your details below and hit send. Once completed you will be redirected to the resources. If you have any questions please feel free to call or email for more information